APON celebrates World Animal Day, 2023
With the theme: Great or Small, Love them all, World Animal Day was marked on the 4th of October across the world this year. Organized by World Animal Day UK, several animal welfare groups across the universe marked the occasion in different styles and actions.
A frontline animal protection group in Nigeria, the Animal Protection Organization of Nigeria, celebrated the occasion for the 5th time since its inception. "We have celebrated World Animal Day for the 5th time, back to back, since the organization was founded. We will continue to do so as we are committed to ending animal suffering in Nigeria," said the Assistant Deputy Director, Mr. Akinsehinwa Seweje, who also said that APON has done so much for animals in Nigeria, Africa, and the rest of the world.
In the spirit of the celebration the team led by its founder, AMB. Joseph Odika, visited the office of the House committee chairman on Agriculture, Hon. Ojedokun. In the same vein, the visitation extended to the Ministry of Agric and the Forestry Research Institute, where courtesy visits were made to the directors of Veterinary services of the ministry and the DG office of FRIN.
The high point of the celebration was a symposium held in commemoration of the celebration. Co-organized by the Theater and Motion Pictures Practitioners of Nigeria, TAMPAN.
During the lecture, delivered by the Acting Executive Director of the organization, Mr Akinlolu Omoniyi, he reaffirmed the government's commitment to recognizing animals' sentient with the Animal Welfare Act of 1999 which was repealed in 2022 under the immediate past president. He called on everyone to get a copy of the law and get guided with the provisions of the law so as not to fall victim to animal cruelty.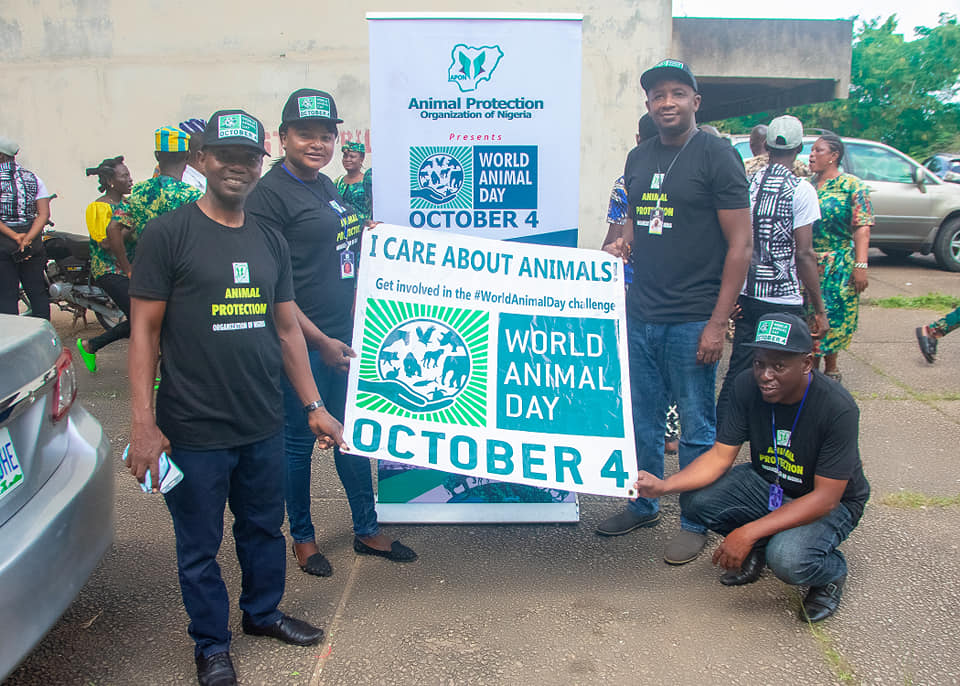 Also, the founder of APON, Ambassador Joseph Odika, in his keynote implore the group to form an alliance with APON with the objective of spreading the movement's mission to the public via performing arts. "Theatre arts is a medium of information dissemination. Your association carries so much weight in shaping people and driving social change. We want to make history with you in our quest to end animal cruelty." said Odika, as he cracked a joke with a popular Yoruba saying, to spice up the occasion.
In response to the request, the State chapter lead of the Theatre Arts and Motion Pictures Practitioners Association of Nigeria – TAMPAN, Mrs Abosede Akinola, thanked the team and promised to take the request to the national body for approval, while also assuring the team of collaboration, she equally made a request for APON to constantly stage a symposium on animal welfare for its members.
In attendance were notable Nollywood Yoruba maestros and veterans, among which are: Ojo Pagogo, Jinaudu Ewele, Londoner, Baba Fokoko, and Ms Rose Odika (Deputy National President of TAMPAN), to mention but few.
Storyboard:
APON media.